6 Best Chew Toys For Aggressive Chewers For 2023
Since the beginning of time, people have loved the company of animals and love keeping them as pets. Some pets have shy and quiet nature, and on the other hand, some pets closely monitor your environment and warn you when there is danger; one of the most loved animals is a dog. Most good breeds of dogs are much more energetic than cats and other pet animals. Dogs are naturally aggressive and can be dangerous if not trained properly. People take them for long walks and play with dogs to minimize aggression. For those who can afford to buy a variety of toys for their pets, these toys include leeches teething rings, teachers, and rubber gloves for grooming. The most popular toys among pets are those they can chew and enjoy. The following are some of the best chew toys animals love to cling to.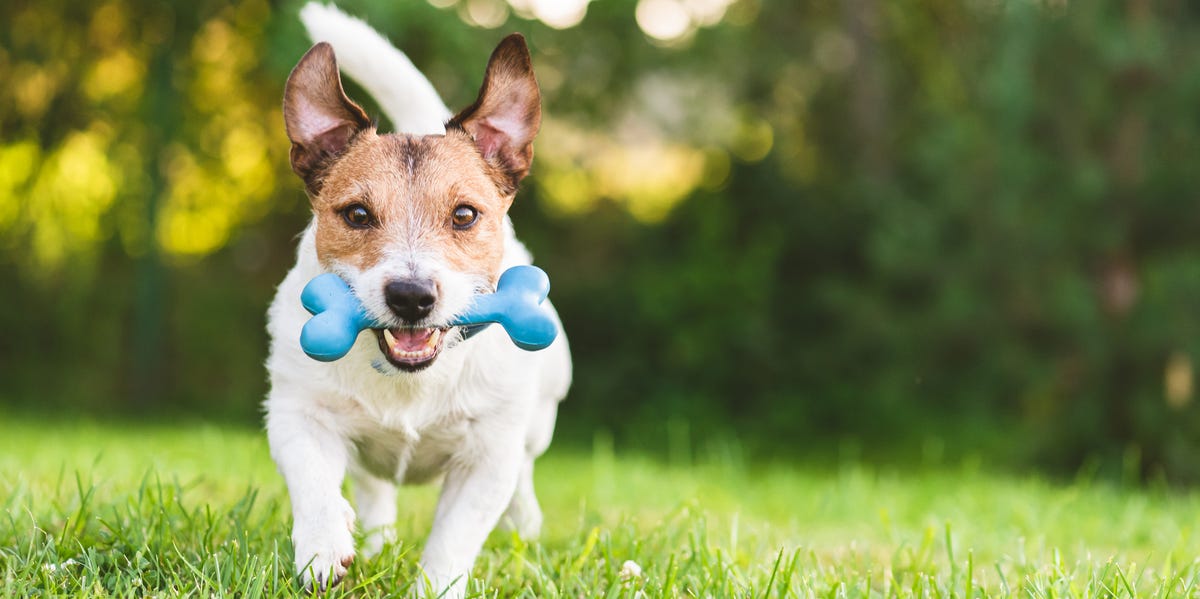 Best Chew Toys For Your Adorable Pet
Almost all species of dogs love to chew, and providing them with the best chew toys is your duty so that they don't get sick by chewing on dirty things to satisfy themselves. Many brands functioning in the market are now making 100% safe-to-chew toys that are becoming popular daily. Dog owners always need clarification when they shop for dog toys. Chewing is the favorite play for dogs, and some dogs are so fond of chewing that they tear your furniture to pieces it is very important to provide these dogs with chew toys so that your furniture can be kept safe. When a toy is soft, your dog will tear it to pieces in minutes, and you will have to search for something new to keep them busy. When the chew toys are too hard, the dogs tend to break their teeth, which is again botheration for the owner.


Sweetpawspup Put It In Neutral Stack
One of the most popular chew toys among beautiful dogs is 'Put It In The Neutral Stack.' It is manufactured by Sweetpawpup to develop a habit of non-destructive chewing in your adorable pets.


Goughnut Busters
The pet toy manufacturing brand Goughnuts has made various pet toys for pets of all types and natures. They don't just design pet toys; they make every product according to the pet's nature and physique. Goughnuts buster is one product that has gained much attraction from pet owners. Your German Shepherd might not earn away your kid's toys anymore. The doughnut shape chew toy lasts forever and seldom needs replacement. It is the favorite toy of the giant chewers who can even chew your wood furniture if not provided with a chew toy. This toy is 6 inches in diameter and 2.5 inches in thickness, which is why it is the recommended chew toy for breeds that are 90 pounds of weight and even more.


Pet Qwerks Nylon Stick BarkBone - Durable Dog Toys for Aggressive Chewers
This particular chew toy is available in mint and peanut butter flavors. It is best for both small and medium breeds. It comes in various sizes, starting from 6" and ending at 10.75," and all sizes have different prices. It works best for cleaning your dog's teeth.

Benebone Zaggler Rolling Dog Chew Toy for Aggressive Chewers
Benebone Zaggler rolling dog chew is one of the most suitable chew toys for your lovely dogs. It is available in many flavors. Benebone chew toys are available in bacon, peanut, and chicken flavors. It is available for all dogs, from small puppies to giant size.


GOUGHNUT MAXX
The next chew toy type is the one that is meant to be used with large dogs who love to chew on your children's toys and sometimes even harm your furniture to satisfy their urge to chew. The doughnut-shaped rings are made of the best material that is very strong and durable and looks as good as new even after months of regular use.


DOG CHEW TOYS FOR AGGRESSIVE CHEWERS INDESTRUCTIBLE DOG TOYS
Sweet Paws Pup is the proud manufacturer of many indestructible chew toys for your faithful dogs, but most chew toys are specially made for large and medium size breeds. It is a very sturdy toy that lasts forever and has received 4.9 stars.
---